Moving Boxes and Equipment Rental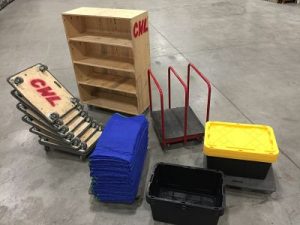 Constructive works has all the moving equipment you will need to transport your commercial or personal items to your new location in the Calgary area.
Hiring a moving company can be expensive, so if you have decided to do the work yourself, make sure that you have all the right tools to do the job right and keep it as stress free as possible while saving money.
Moving can be challenging, and injuries can happen, so get all the equipment you need to keep you safe and organized without the need for cardboard boxes.
Here are some of the items that you can rent from us to make the job go as smoothly as possible.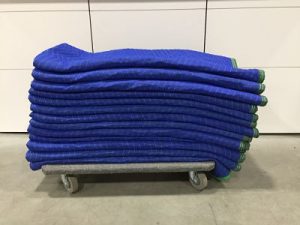 Moving Blankets
Blankets keep your valuable items safe during transport. They provide padding and protection from scratches, cracks, and breaks, by providing a barrier between items. Blankets are very easy to use and it only takes a few seconds to put them on.
Moving Bins
Plastic bins are ideal for storing and transporting your personal items such as books, binders, clothing, shoes, and anything else that will fit in them. These bins eliminate the need for so many cardboard boxes and make it easier to keep everything organized and neat.
Flat Dollies
Ideal for moving large bulky items such as filing cabinets, desks, storage units, boxes, and more. Save your back from unnecessary lifting – let the dolly do the work for you.
File Carts
These carts are great for moving computer equipment
Rail Carts
Used for moving large flat pieces such as art work, counter tops, and knock down furniture components